The Edgar Allen Group is a business consulting firm offering a wide range of services often utilizing the services of its sister companies Professional Business Services, E-Tech Express and Benchmark Financial Services depending on the nature of the project. PBS is an accounting firm offering bookkeeping, payroll and tax preparation services. E-Tech Express is a computer company offering a complete range of computer network design-build solutions. Benchmark Financial offers investment advising /financial planning services as well as insurance and investment products to implement most financial plans.
Whether you need strategic planning, or help with specific projects or managing operations, our team is ready to assist you with analysis, advice and concrete solutions to meet all your business challenges.
As your on-call business partner, we provide the expertise, knowledge and resources to allow you to focus on your core business so you can remain focused on those areas advancing your competitive edge and boosting your bottom line.
The Edgar Allen Group brings to your business the knowledge, maturity and experience normally available only to large companies with large budgets to hire big name consulting firms. Now you can take advantage of the same level of expertise at a cost you can afford. We are available when you have a question, to advise and recommend, and we adjust to your schedule and your budget.
---
Gregory S. No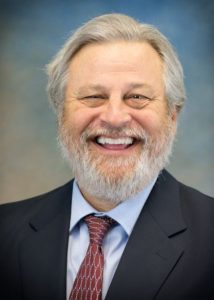 e – Managing Director & CEO, Edgar Allen Group, Inc. – Cincinnati, Ohio.
The  Edgar Allen Group, named after his father and grandfather, is an assemblage of companies each providing a different area of business service.  The flagship and oldest of the group is Professional Business Services which provides accounting, payroll, tax preparation, business consulting and related services.  It began as a typing service while in college and has grown into a firm servicing hundreds of business and individual clients.  In the early years, PBS ' services were predominately related to tax preparation which is seasonal and so he created Allied Building Contractors to work in the construction industry during the "opposite" season.  Today ABC connects property owners with construction workers by providing marketing and administrative services.
In 1996, Greg created a computer company called E-tech Express which provides a wide array of computer and network consulting services for small businesses including design, build and repair systems, web design and hosting, data recovery and software evaluation and training.  Owning both an accounting firm and a computer business allows Greg a unique advantage in providing services which neither one alone might offer.
In 2003, Greg re-entered the insurance and investment industry when he started Benchmark Financial Services.  Wealth creation and preservation are the hallmarks of this enterprise.  As an independent agent and representative, Greg helps clients protect their assets and achieve their long term dreams.
Greg has always had the dream of combining work with pleasure so he created Blue Planet Adventure Travel through which he organizes SCUBA, white water rafting, zip-line, skiing and other adventure travel trips.  Business workshops conducted while away from the day-to-day stresses helps business owners plan longer term strategies including retirement and succession.
In 2008, Greg re-kindled his passion for entrepreneurial ventures by offering assistance with feasibility studies, start-ups, venture capital packaging, franchise consulting, business continuity and succession planning and financial management.  As a result, Greg is involved in several projects where he provides strategy, financial and contact services.
Mr. Noe holds licenses as 1) an Enrolled Agent tax professional, 2) a life, health, property and casualty insurance agent, and 3) a Series 7 securities and investment professional.  In 2007 he was an Adjunct Professor of Accounting and Business Ethics at the University of Cincinnati.  Mr. Noe earned a quadruple major BBA (Marketing, Management, Finance and Insurance) and a double major MBA (Marketing & International Business) at the University of Cincinnati.  He is a service-disabled Viet Nam era vet. and an Eagle Scout. Greg is also a SCORE volunteer.
In 2009 Greg was included in "The Presidential Who's Who Among Business and Professional Achievers" and "The Oxford Who's Who of Executives, Professionals and Entrepreneurs."